Welcome to Walnut Valley Books!
Feel free to browse our selection of rare and out-of-print books!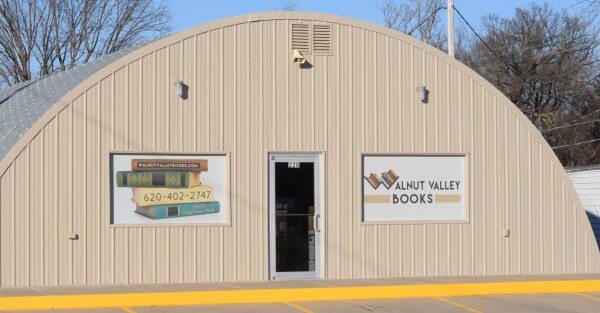 On Monday September 9, 2019 Walnut Valley Books had its opening at 228 West 19th Street in Winfield, KS. At present we stock about 3,000+ books in the store and are adding more every day.  Our online listings of rare, and collectable books continues under the name of Books by White on AbeBooks and Walnut Valley Books on Biblio where we have over 4,000 books listed. Historically I have specialized in military and history but with the collections we recently purchased we have a large stock of books on religion, gardening, psychology/self-improvement, U.S. Presidents, reference books, literature, and language arts. We are open from 10:00 AM to 6:00 PM Monday, Tuesday, Wednesday, Friday, and Saturday. Stop in when you are in Winfield and browse our shelves. 
You Can Find Our Books on
AbeBooks.com and Biblio.com!
Explorers/ Archaeology/ Anthropology
Military Administration & Doctrine